One type of project we love to create for our clients is a show-stopping paver patio. With endless design options, few projects can transform the look of a home's outdoor space like going from concrete slabs to pavers. The design options are practically endless, allowing our landscape design experts to merge their creativity with our clients' vision.
While all sizes and shapes have their place in landscape design, the trend toward larger pavers is prevalent in Omaha landscape design. This is a shift from the projects we've worked on over the past few years, and we love to see it.
Larger pavers can make a space feel more modern and provide a luxurious look. Pavers as large as 24" x 36" can be used on their own or mixed in with coordinating three-piece patterns. Using large pavers on their own in a linear pattern draws the eye toward a focal point, perhaps a fire feature or outdoor kitchen, and provides a sense of movement in an otherwise stationary space.
---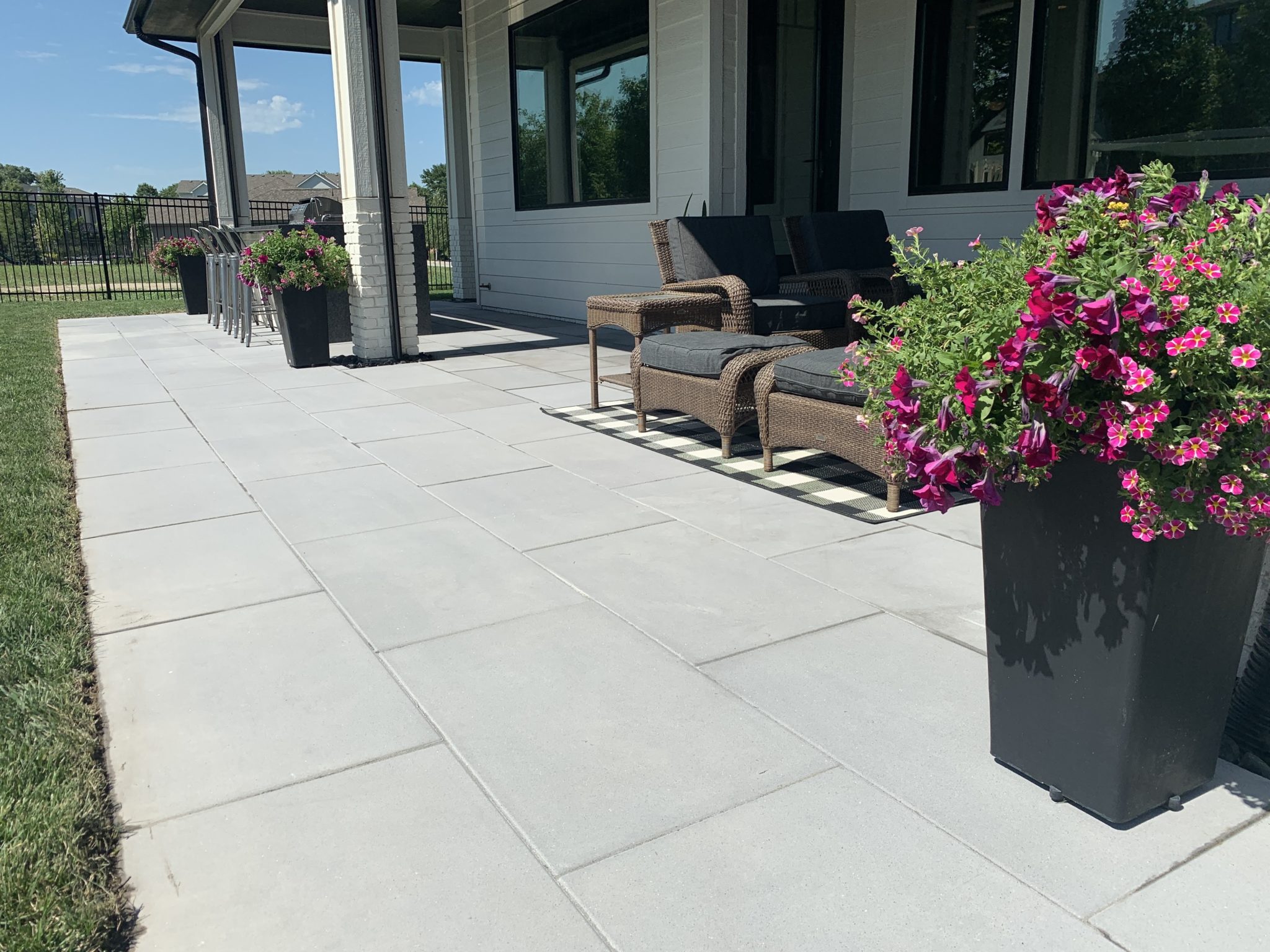 Above | Large pavers provide a modern look in this Clear Creek project
Most pavers we install for our clients are still trending toward the neutral grays of the past few years, but with a new twist – black accents. Black grounds any design space and perfectly lends itself to the modern aesthetic. Examples of black accents include adding an accent band to a retaining wall, using a black paver as a patio border, or incorporating a black accent paver into the overall design.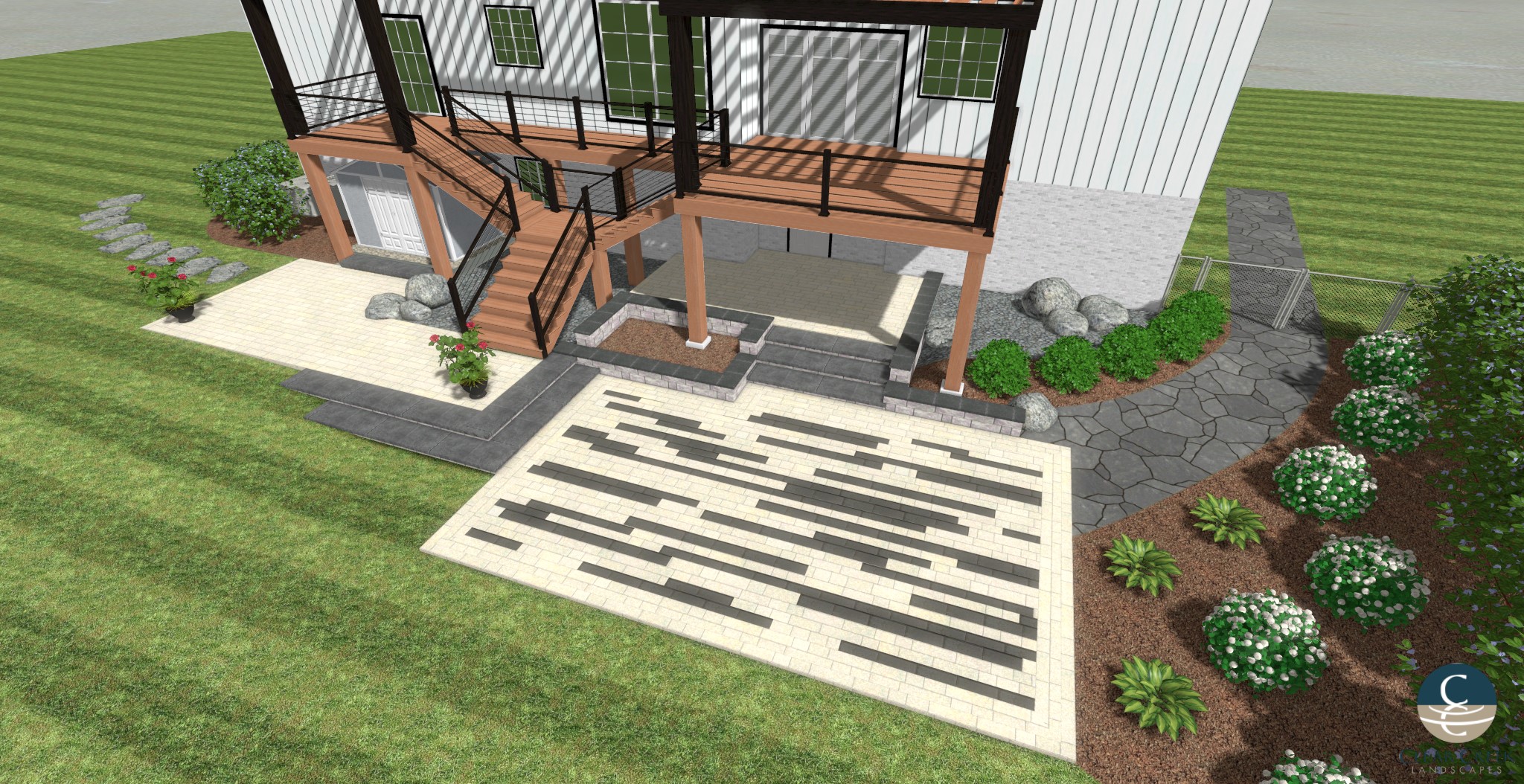 Above | Rendering of a paver patio with black accents for a Clear Creek client
For a dark colored materials that will stand up to the outdoor elements, we like County Materials' Reflection Stone®, Unilock Copthorne® in Basalt, and Belgard's Concourse Retaining Wall Block in Midnight. For added protection, you can seal your charcoal or black concrete products to extend the life of their darker color.
If you're interested in seeing how a paver patio can transform your outdoor space, call the best landscape design team in Omaha – Clear Creek! We can provide renderings that allow you to see just how transformative a new paver patio can be to your home's outdoor space. You can book an appointment online or give us a call at (402) 677-7652.
Clear Creek Landscaping is an Omaha landscaping company comprised of experienced landscape design professionals. Whether you're looking for backyard design in Omaha, an Omaha patio builder, an Omaha paver patio designer, or custom landscape design in Omaha, the team at Clear Creek Landscaping has the experience and knowledge to handle it all.