Close your eyes and allow yourself to pretend that Spring '22 feels less like winter and more like a warm, sunny day. Now, think about your outdoor living space. Does the sun have a negative impact on your enjoyment? Would you get more use out of your outdoor space with additional shade? If your answer to either question is yes, then adding a pergola or shade structure may be the right upgrade for you.
A pergola can be added on its own, or in conjunction with a new patio, outdoor seating area, natural stone fire pit, or custom outdoor kitchen. You can even add a pergola to your pool space for additional shade and comfort. Both practical and attractive, our pergolas are designed to complement the structure of your home.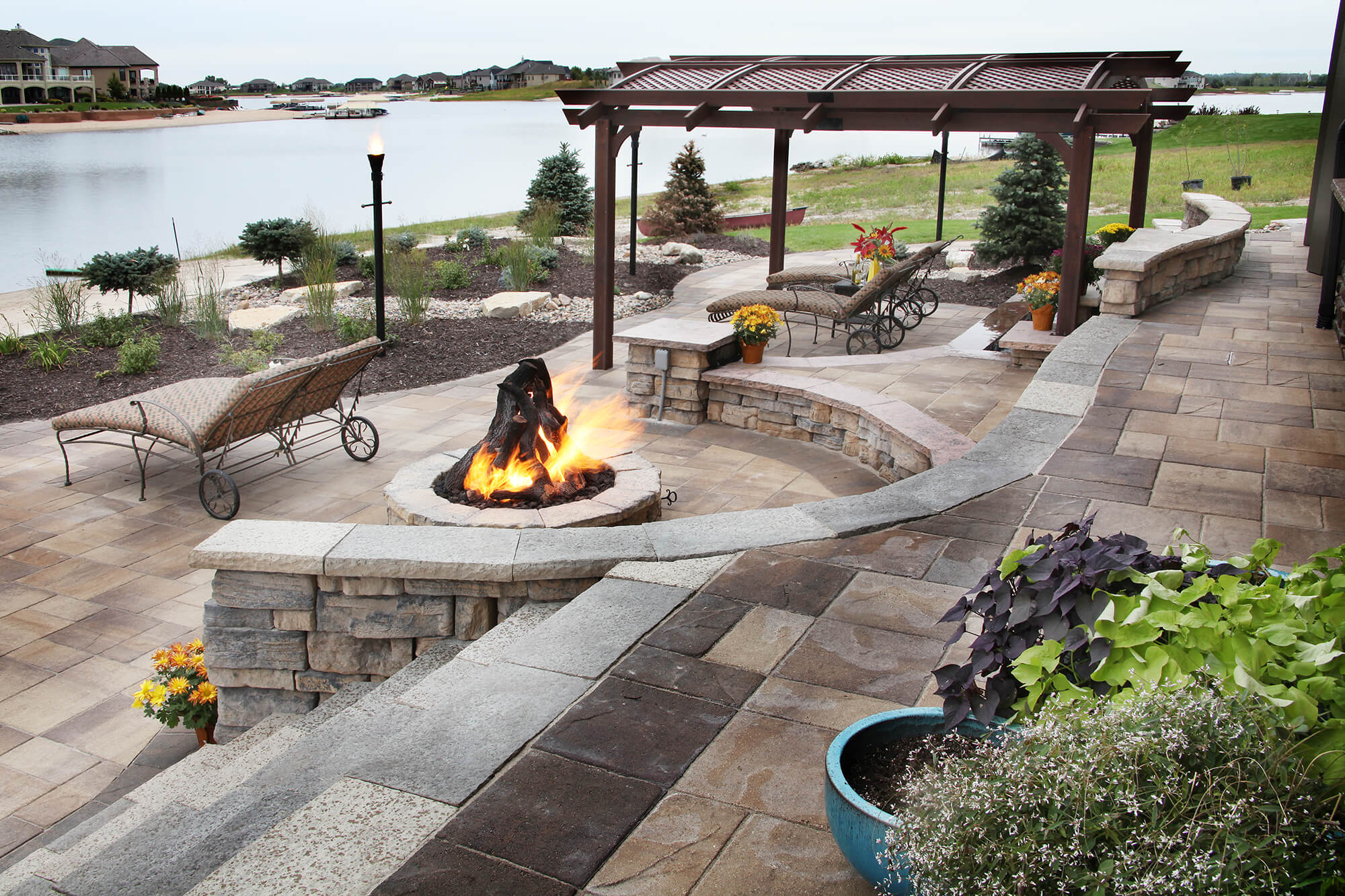 Above | Pergola and fire pit
Above | Pergola and natural stone patio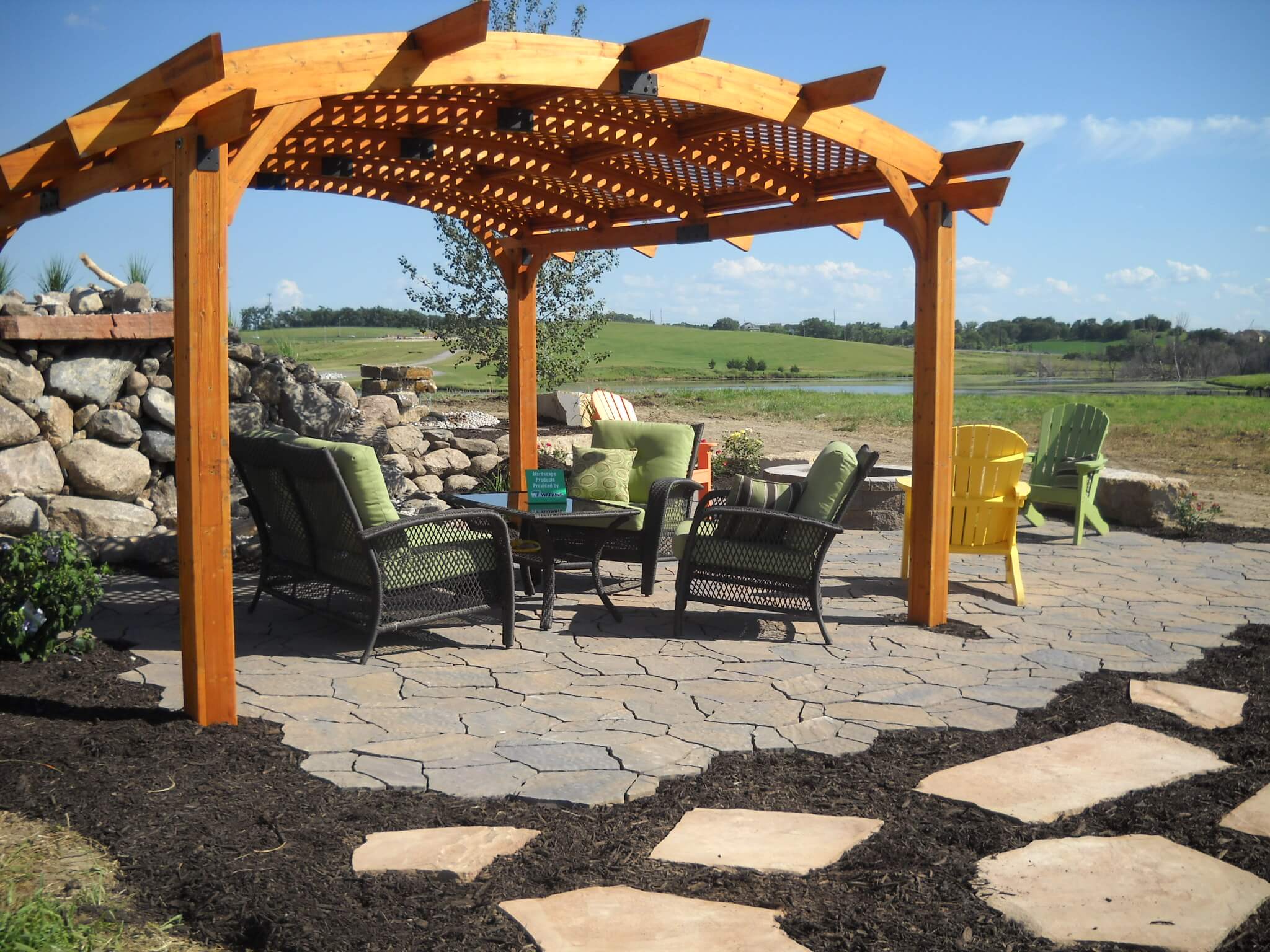 Above | Pergola and paver patio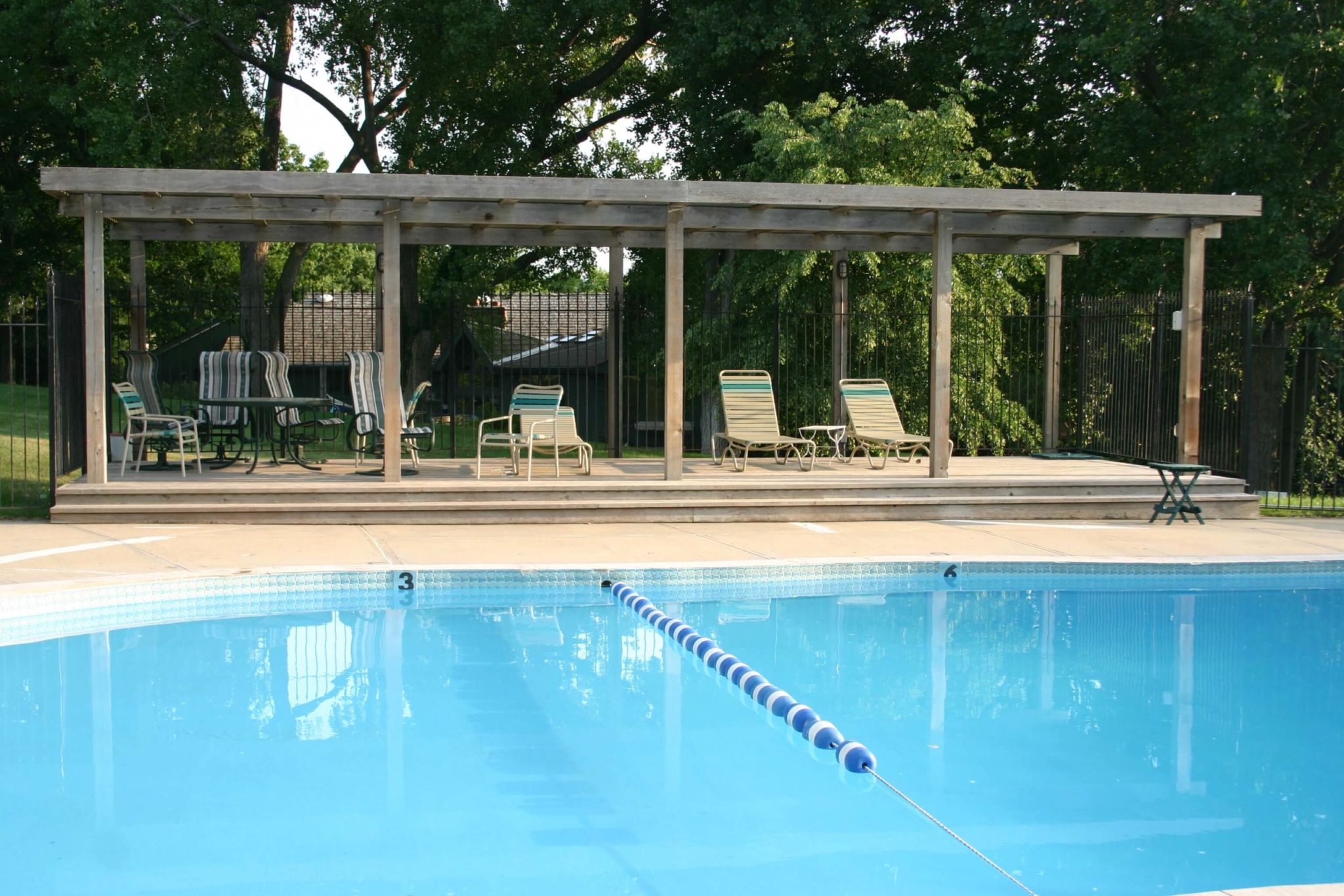 Above | Pool with pergola
Our experienced outdoor craftsmen and landscape carpenters can design something that fits your taste, space, and budget.
If you're ready to make your warm weather daydreams a reality, our outdoor landscape designers will walk your property and provide ideas for adding shade to your home. You can request an appointment here.
Clear Creek Landscaping is an Omaha landscaping company comprised of experienced landscape design professionals. Whether you're looking for backyard design in Omaha, an Omaha patio builder, an Omaha paver patio designer, or custom landscape design in Omaha, the team at Clear Creek Landscaping has the experience and knowledge to handle it all.