If you want to get more enjoyment from your outdoor living space this fall, a fire feature might be the perfect home addition. Just imagine crisp fall evenings by the fire with family, friends, and football – all the things that make fall in Nebraska one of the most wonderful times of the year.
Fire features are available with gas or wood and as a fireplace or fire pit. Let's take a closer look at the options.
---
Gas vs. Wood
Gas fire features offer more design flexibility, as your landscape designer doesn't have to design around the smoke or heat of a wood-burning chimney and the associated safety concerns. Gas is simple to turn on and off and allows for more control over the level of heat. You also don't have to worry about storing firewood or keeping it dry.
However, gas line and burner installation will cost more: running the gas line and trenching, buying and installing burner typically costs between $2000-$3000 depending on distance, size, and complexity – and that's before the unit itself or any accompanying landscape design. Also, gas fire features lack the traditional elements of their wood-burning counterparts, so if your goal is a natural look and feel, it may not be the right choice for your project.
Wood-burning fire features offer all the same beauty as gas but without the added costs of running the gas line. With wood, you get the natural elements of a fire, including the scent and smoke (which some may consider a negative). Wood is the more traditional option, and about half of our clients select this style for their project.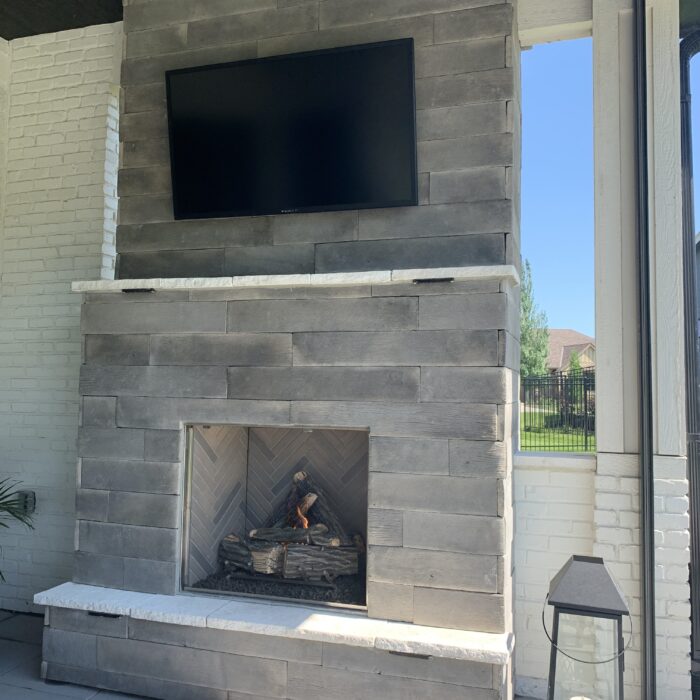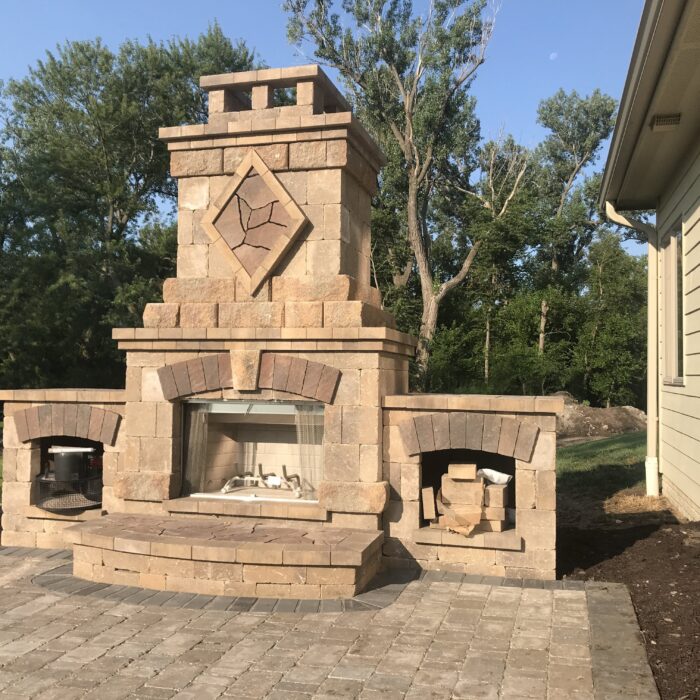 ---
Fireplace vs. Fire Pit
Custom outdoor fireplaces are impeccably designed to add long-term beauty to your outdoor space. However, it does cost more for custom built. The cost typically ranges from approximately $12,000 up to $25,000 or more. Installation time is 1-5 weeks, but the final product is sure to add immense enjoyment to your outdoor living space with impressive feel.
If you're looking for a more cost-effective fireplace option, modular fireplaces are a great choice. These units are prefabricated and can be installed on site in as little as one or two days, with costs typically ranging from $7,500-$12,500. With the variety of styles available, discerning the difference between custom and modular is extremely difficult.
Fire pits allow you to achieve the beauty of an outdoor fire but at a lower price point. There's a large variety of styles to choose from, from fire bowls to natural stone structures. You will have the same considerations to make on gas vs. wood, but the overall project cost will be lower than that of a custom or modular fireplace.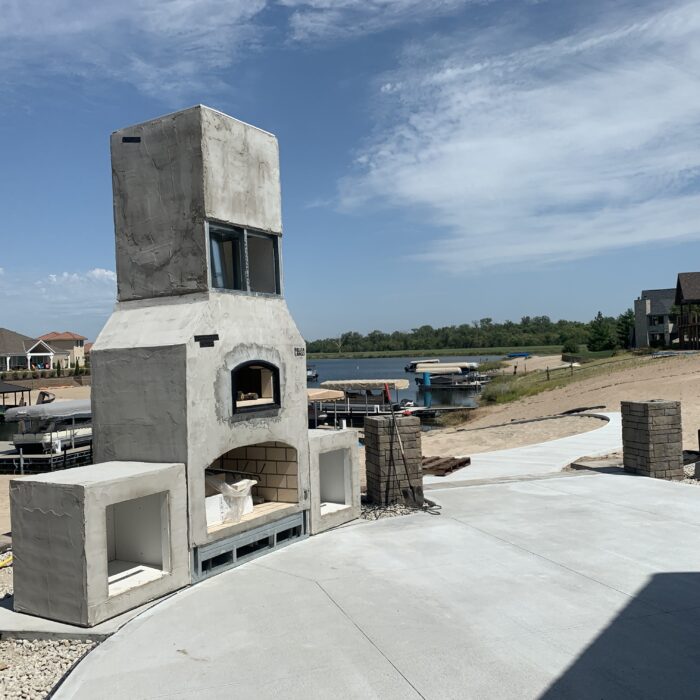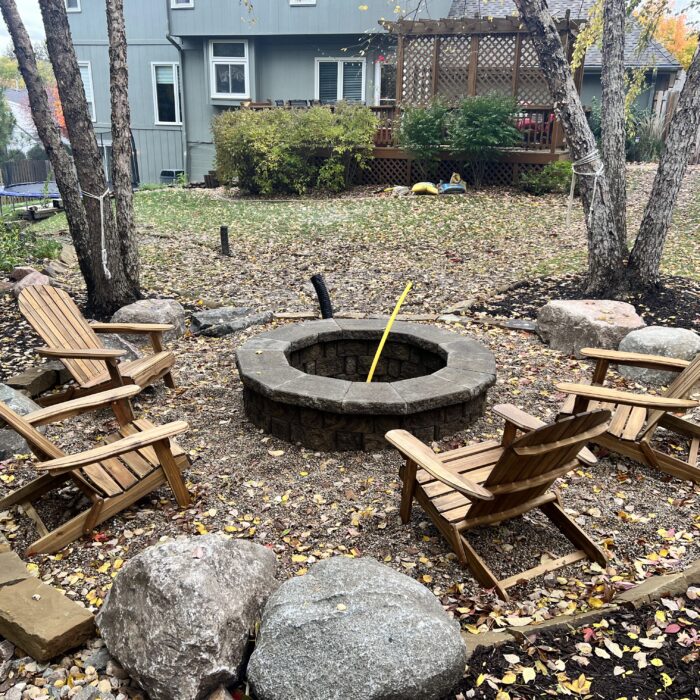 No matter which options you choose, adding a fire feature to your outdoor living space will provide ambiance and warmth for all your fall gatherings. The landscape design experts at Clear Creek will approach your project with creativity, expertise, and the utmost attention to detail. If you're ready to get started, you can contact us or book an online appointment.
This article originally appeared in our monthly newsletter. Become a subscriber to have articles delivered to your inbox.
Clear Creek Landscaping is an Omaha landscaping company comprised of experienced landscape design professionals. Whether you're looking for backyard design in Omaha, an Omaha patio builder, an Omaha paver patio designer, or custom landscape design in Omaha, the team at Clear Creek Landscaping has the experience and knowledge to handle it all.