Memorial Day has passed, along with the cool, rainy temps of early spring. As the hours of sunlight get longer and temperatures become more conducive to spending time outdoors, you may discover that the sun prevents you from fully enjoying your outdoor space. If that's the case, it's time to call the Omaha landscape design experts at Clear Creek to make a few modifications to your shade space.
When we suggest ideas to our clients, we start by looking at the style of the home. This leads us to suggest options that will complement the existing space, both from a size and material perspective.
A few of the most common shade structures:
Pergolas: Most commonly seen in traditional homes (but don't let that deter those of you who prefer a more modern style), pergolas can be connected to your main structure or stand alone as part of a separate seating space.
---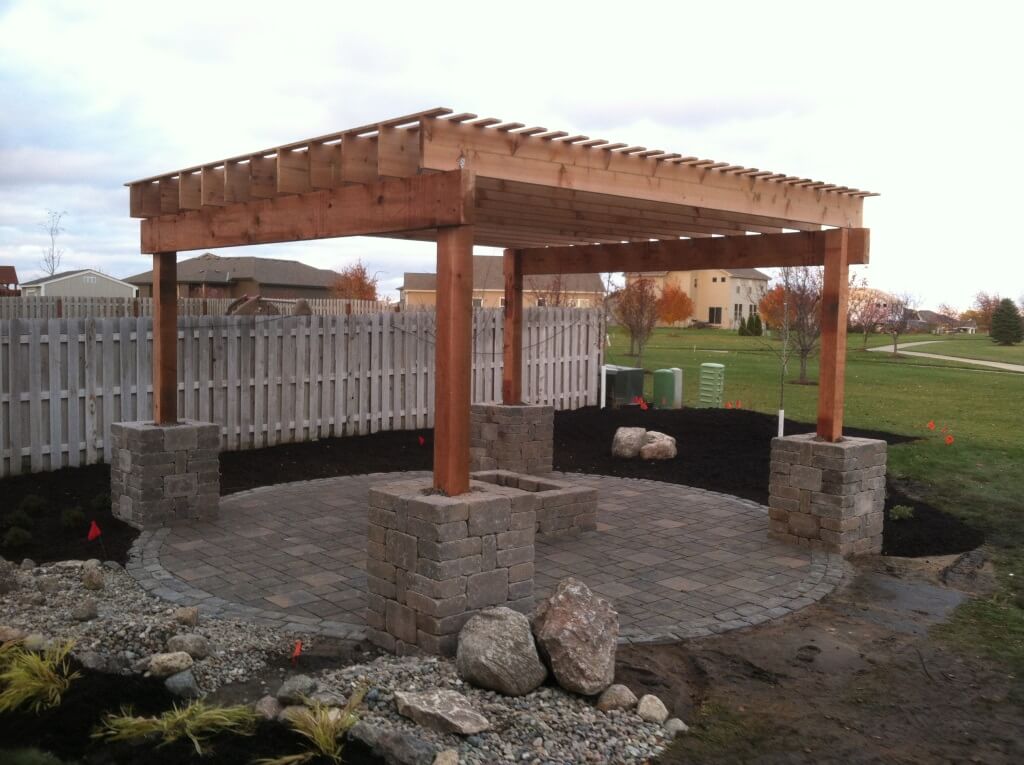 Above | Pergola project designed by Clear Creek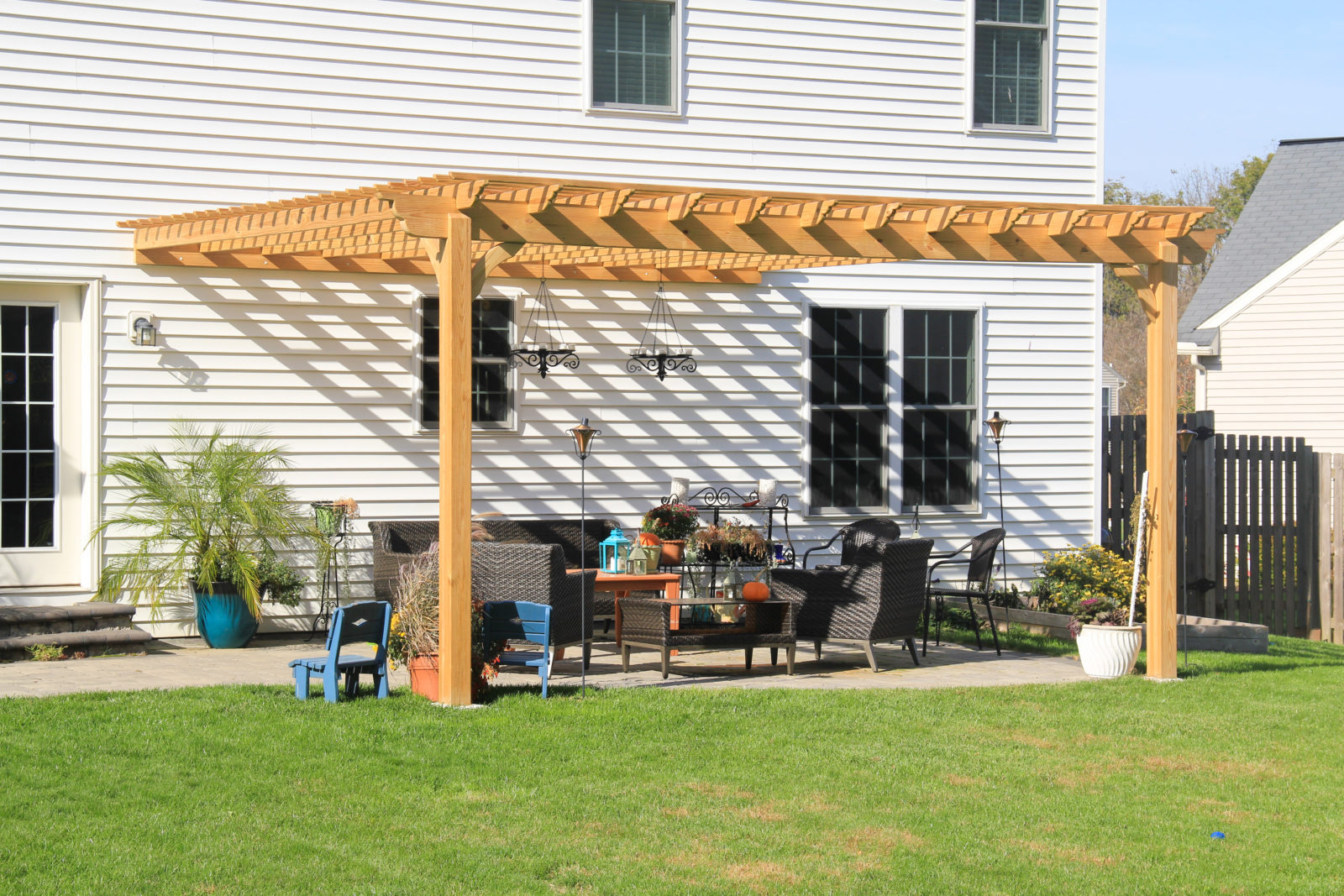 Above | Wooden pergola attached to an existing structure. Image courtesy of Lancaster County Backyard.
Roof extensions: If you want full shade, a gable roof extension may be the right choice. Our team will add a roof with sloping sides that come together at a rise, creating end walls with a triangular extension called a gable at the top.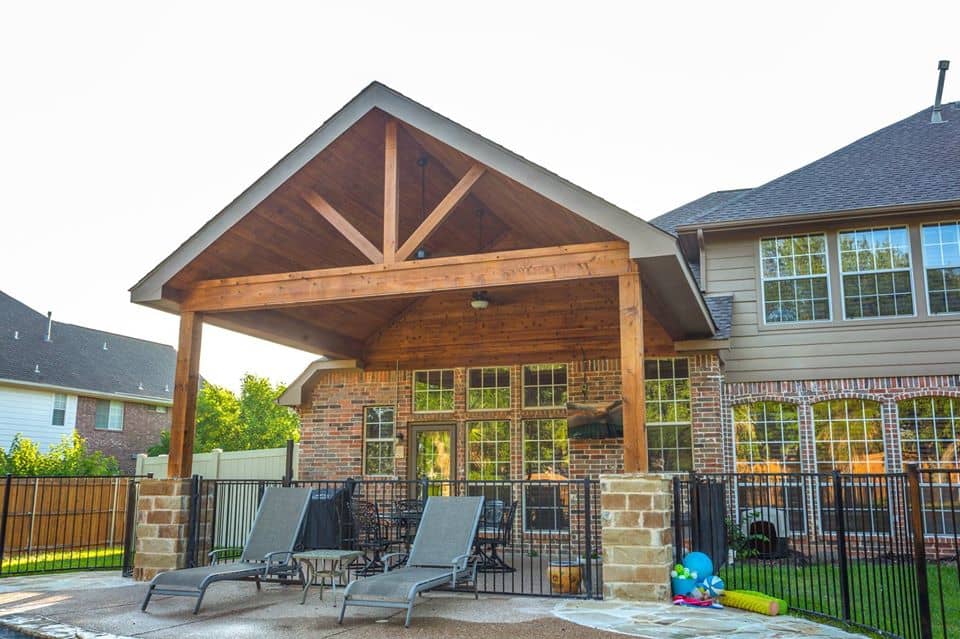 Above | Example of a gable roof added to an existing home for shade. Image courtesy of GetCircled.com
Roman shades and shade sails: This option has seen a rise in popularity over the past few years. With several color options, these can really accentuate the look of your home. Installation is a bit less intimidating than building a new structure like a pergola, too. We typically direct our clients to the TENSHON website for high quality, durable, and beautiful fabric shade products.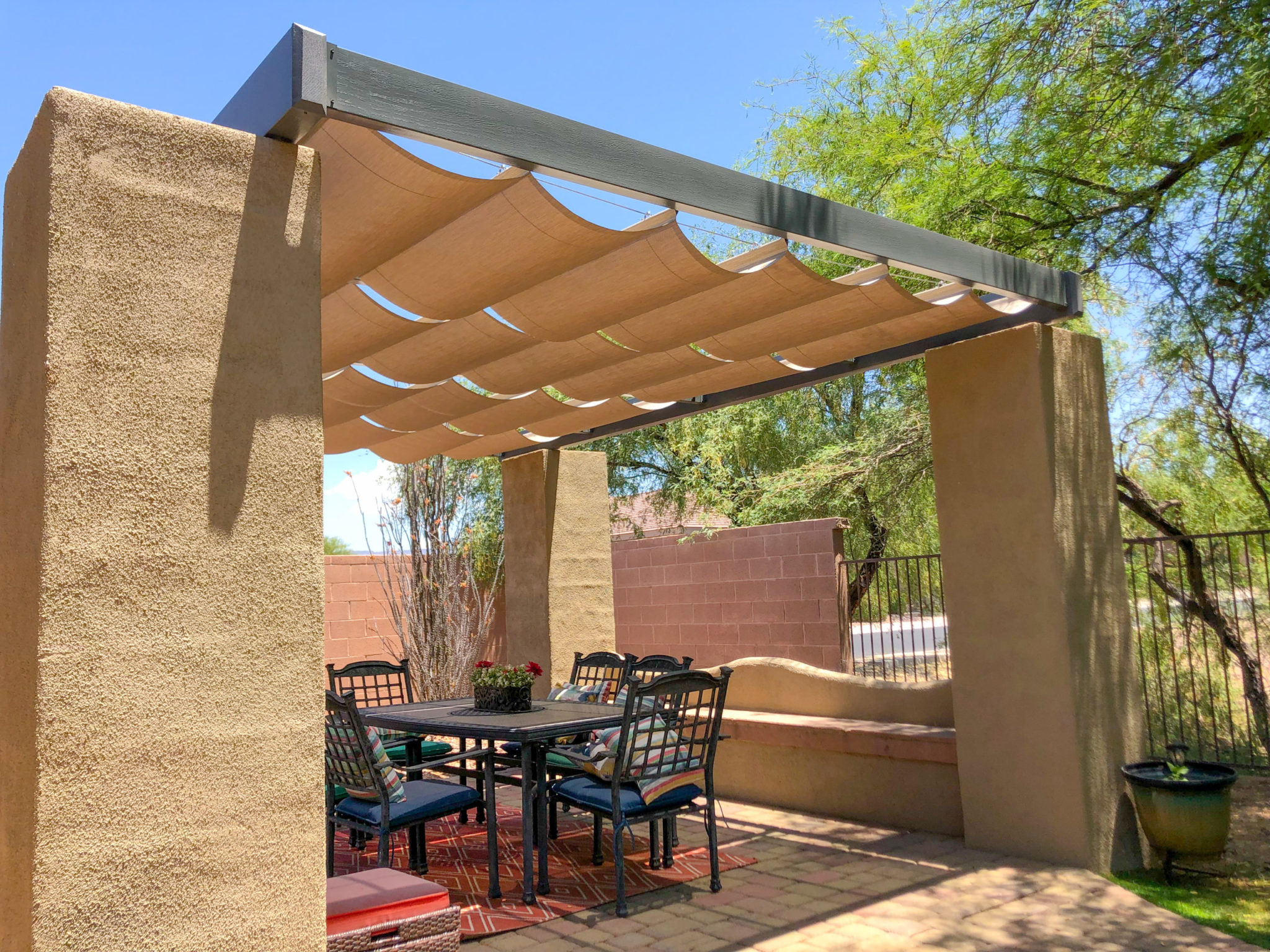 Above | Example of a roman shade. Image courtesy of LibertyAwningsAndShades.com
There's still time to get on the schedule and enjoy the shade in your own outdoor space. Book an appointment online or give us a call at (402) 677-7652. Our team can't wait to turn your outdoor dreams into reality!
Clear Creek Landscaping is an Omaha landscaping company comprised of experienced landscape design professionals. Whether you're looking for backyard design in Omaha, an Omaha patio builder, an Omaha paver patio designer, or custom landscape design in Omaha, the team at Clear Creek Landscaping has the experience and knowledge to handle it all.